Office Structure for Journals of Minzu University of China
There are three journals for which the publishing process is overseen by the MUC Periodical Publishing House, which the following departments facilitate:
● Philosophy and Social Sciences - Editorial Department
● Natural Sciences - Editorial Department
● Ethnic Education Research - Editorial Department
Social Science Edition of Minzu University of China Journal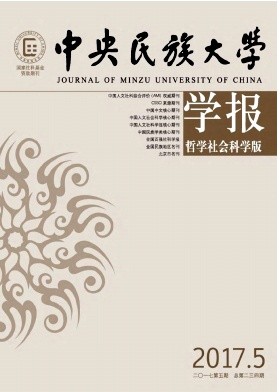 This is an academic journal. It engages issues of publicity and expounding of the central government's ethnic policies. It is used to publish research on the social forms, politics, economy, philosophy, history, language, writing, literature, art, religious beliefs, and customs of the ethnic minorities around China. The Journal of Minzu University of China (Philosophy and Social Sciences Edition), founded in 1974, has a high academic status, high publishing quality, and significant academic influence. Moreover, the proportion of articles stemming from the results of provincial and ministerial key research projects has been increasing year by year. The percentage of reprinting by authoritative journals such as The Digest has also intensified. The acceptance rate among important national databases stands above 80%. The reprinting rate of articles has always been ranked at the forefront of journals of colleges and universities in ethnic minority nationality areas across China.
Natural Science Edition of Minzu University of China Journal
The journal was founded in 1992. It is a comprehensive academic journal encompassing topics in the natural sciences under the State Ethnic Affairs Commission's direction, and Minzu University of China sponsors it. It also takes a vital role in the academic exchanges of various science and engineering majors of Minzu University of China at home and abroad. The publication is a quarterly journal, the international standard serial number is ISSN1005-8036, and the domestic uniform serial number is CN11-3499/N.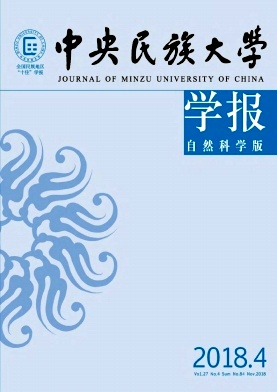 Under the direct leadership of the Cultural Publicity Department of the State Ethnic Affairs Commission and the cordial care of MUC leaders, this journal adheres to firm and correct policies and political direction for running the journal. The journal promotes the nation's excellent scientific and technological culture and adheres to the study style of seeking truth from facts and combining theory with practice. The MUC periodical publishing house promotes development through reform, abides by disciplines and laws, works diligently, and completes work steadily and earnestly. The journal's quality has been strongly recognized by academic circles, publishing circles, and readers. At present, this journal is a full-text indexed journal of China Journals Network, China Academic Journals CD-ROM, China Journals Full-text Database (CJFD). It is also the statistical source journal of the China Academic Journals Comprehensive Evaluation Database (CAJCED). The related "Data Digitization Periodical Group" publication is available online in full text and is included in the "China Core Journals (Selection) Database." In 2007, the Natural Science Edition of Minzu University of China Journal was rated as one of the top ten journals in China's ethnic regions.
The academic quality of a journal is central to its overall quality. As a science and technology journal, this journal mainly reflects the latest scientific research and teaching results of MUC and the natural sciences' national system. It publishes basic scientific theoretical research encompassing mathematics, physics, chemistry, biology, life/environmental science, computer technology, electrical engineering, ethnic medicine, and other applied technology scientific papers and related education and teaching articles. All members of this editorial department will continue improving operations for the sake of this first-class ethnic university to help promote MUC's teaching innovation and reform services by comprehensively improving the teaching and research level of MUC, promoting knowledge innovation, and improving the quality of talent training. The journal adheres to a rigorous method that disseminates advanced science and technology, promotes excellent national science, technology, culture, and promotes academic exchanges at home and abroad. This, in essence, is the respect of the scientific process. We sincerely welcome experts and scholars from inside and outside MUC to give contributions as always.
Journal [Ethnic Education Research]
"Ethnic Education Research" is currently the only academic theoretical journal about ethnic education research published domestically and abroad. It is a core journal within the Chinese humanities and social sciences circle recognized by the Chinese Academy of Social Sciences. It is now included as a national Torch Program Project target journal with publications included in the full text of the "China Journal Network" and the "Chinese Academic Journals (CD-ROM)." Both of these have enjoyed a high reputation both at home and abroad for a long time for their unique academic style.
Journal [Chinese Ethnic Art]
The vast and colorful array of Chinese ethnic art is a human treasure and an important part of world culture. As China's first art publication focusing on ethnic art, "Chinese Ethnic Art" was approved by the State Administration of Press, Publication, Radio, Film, and Television in 2014 and was officially launched in 2015. This not only fills a gap involving the publishing of national art journals in China, but it also provides a good academic and exhibition platform for instructors and students of ethnic minority-focused colleges/universities as well as ethnic art researchers. "Chinese Ethnic Art" is a professional art periodical organized by the State Ethnic Affairs Commission, sponsored by the Minzu University Press, and created and undertaken by the MUC School of Fine Arts.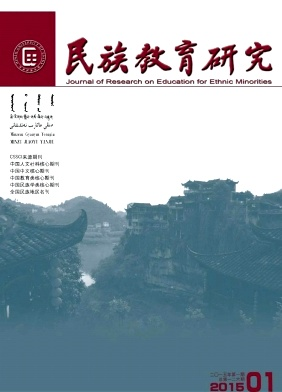 The journal aims at accumulating and inheriting elements of Chinese ethnic art. It is based on the characteristics and advantages of ethnic art. It integrates mining, sorting, education, and research, as well as other kinds of development. It emphasizes three-dimensional research perspectives, open academic space, and an academic atmosphere characterized by the Chinese proverb "a hundred flowers bloom, a hundred schools of thought contend." It strives to sort out the unique value system found in different kinds of Chinese ethnic art while also deepening related theoretical research, updating related educational concepts, and promoting a vital role for ethnic art to contribute to contemporary Chinese cultural development.
The journal has five content sections, namely "Original Ecology and Ethnic Cultural and Creative Industries," "Ethnic Artists," "Viewpoints and Controversies," "Ethnic Art Education," and "Ethnic Museums." The topic selections involve painting, photography, architecture, sculpture, design, art education, arts and crafts, and other disciplines and fields such as ethnology, art, sociology, and anthropology. Based on adhering to ethnic characteristics, the journal attaches importance to the combination of theory and practice, the combination of research and education, and the combination of inheritance and innovation. The journal is committed to the inheritance and protection of ethnic minority traditional culture and the contemporary practice and theoretical exploration of ethnic art. The journal strives to establish a more comprehensive academic exchange platform for minority art researchers, research institutions, and ethnic art colleges to promote the prosperity and development of ethnic art as well as more generally speaking contemporary Chinese art.
The inaugural issue of the journal "Chinese Ethnic Art" is of great significance for integrating art resources in ethnic areas, promoting cultural construction in ethnic areas, deepening the study of ethnic art theories, and establishing the academic foundation of ethnic art production.

MUC Periodical Publishing House Official Website: https://qks.muc.edu.cn/
More Information about the Publishing House can be found on the Official MUC Website (Chinese Only):
https://www.muc.edu.cn/kxyj/xsqk.htm