At present, there are three Minzu University campuses, two in Beijing which include the original main campus situated in Haidian District next to the National Library and the newly established MUC Fengtai campus located on the southside of Beijing. The MUC Hainan campus is currently just under construction and will be located on the southern side of the island of Hainan (Hainan Province) in the southeast of China near to Shenzhen and Hong Kong.
MUC Main Campus (Haidian District, Beijing)
MUC's main campus provides good facilities for teaching and research. The multi-functional library (24,500 square meters), which came into service in 2003, has the largest collection among all university libraries in China of books on ethnic minority languages and scripts and documents on ethnological studies. The university's on-campus Ethnic Museum has a collection of more than 30,000 pieces of art and precious cultural relics relating to China's ethnic minorities, which are of great value for teaching, research, and exhibition purposes. The MUC main campus is also equipped with first-class multimedia teaching facilities, supported by an advanced campus computer network.
Minzu University Main Campus East Gate
The MUC main campus currently covers an area of 380,000 square meters, with a building area of 592,000 square meters, more than 200,000 square meters of teaching and administrative buildings, and a total asset value of 3.4 billion yuan. MUC has more than 4.9 million volumes of various books and e-books. The collection of books and documents on ethnology and Chinese minority languages and literature ranks among the top universities in China. MUC Press is the national publishing base for teaching materials and works on ethnic subjects. The Journal of Minzu University of China and the National Education Research are the core national journals issued at home and abroad.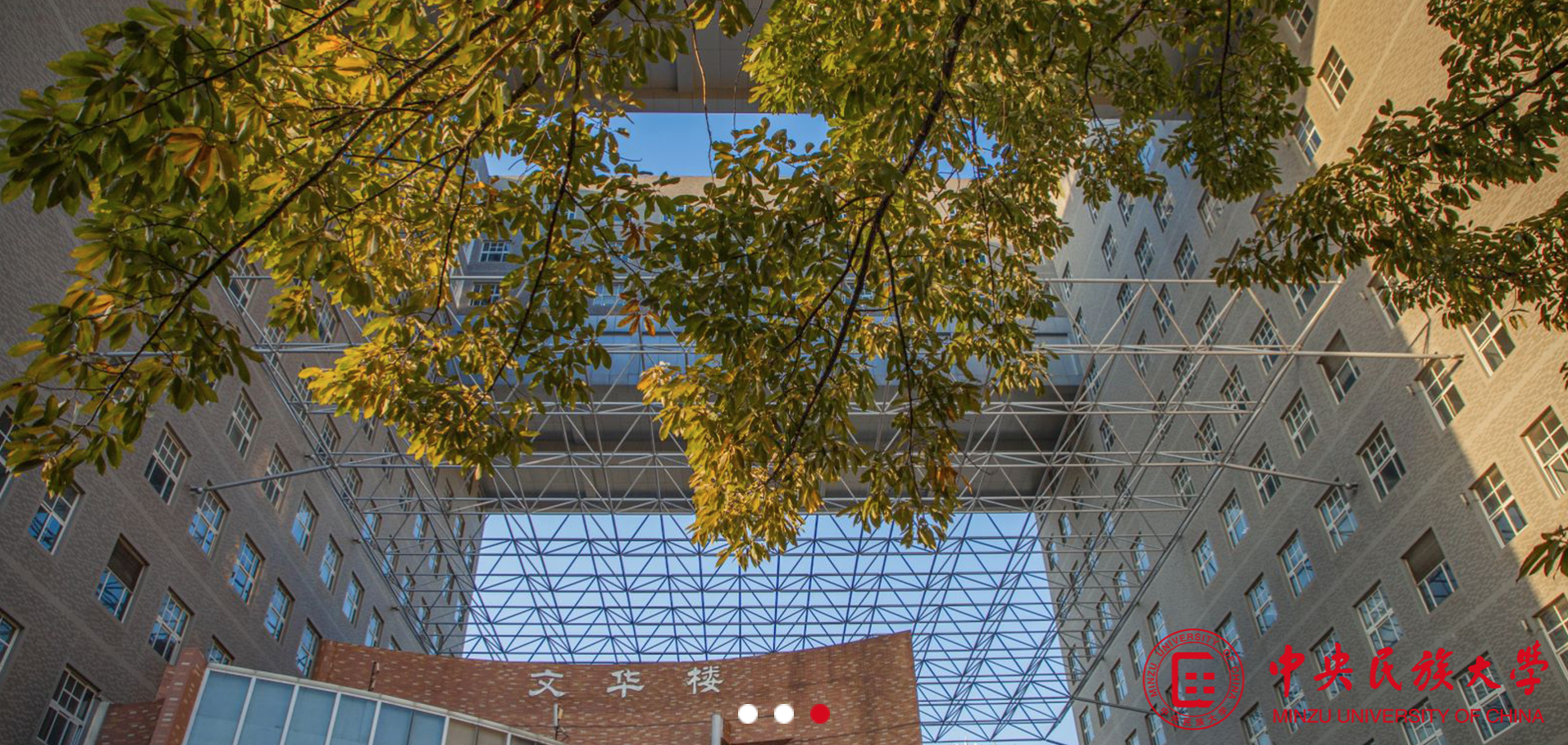 MUC Main Campus Wenhua Building in Spring
Related Link: View campus map
MUC New Campus (Fengtai District, Beijing)
The new (second) Beijing campus is located on the banks of Qinglong Lake in Fengtai District, Beijing. It covers an area of 810,000 square meters and is currently under construction as pictured below.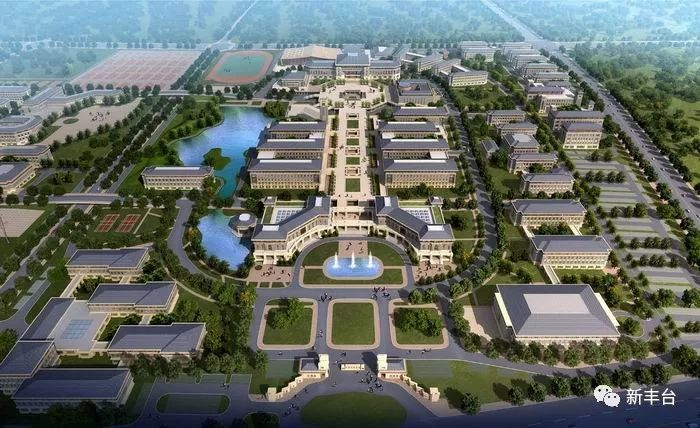 Bird's Eye View of New Campus

Example of Campus Building Architecture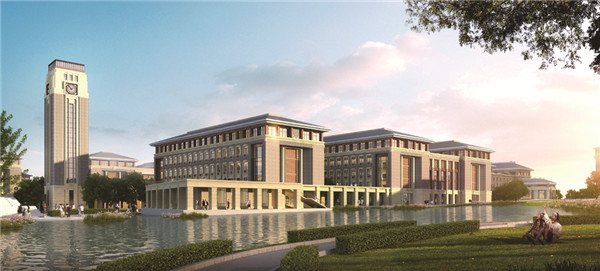 New Campus Landscaping
Related Link: View campus map (Coming Soon)
MUC Hainan Campus (Currently Under Construction)
Minzu University of China (MUC) is a higher education institution with distinct features specially established by the CPC and central government to solve China's ethnic problems and cultivate minority cadres and senior professionals. MUC is a member of the "211 Project" and "985 Project" universities, as well as an A-level university for the construction of "Double First-Class" Initiative. MUC has three campuses, including Haidian Campus and Fengtai Campus located in Beijing, and Hainan Campus located in Hainan Province. As an important institution in China to cultivate outstanding minority talents, MUC engages in theoretical research about ethnics and provides decision-making consultation on ethnic issues. Moreover, MUC aims to inherit and carry forward the excellent culture of all ethnic groups.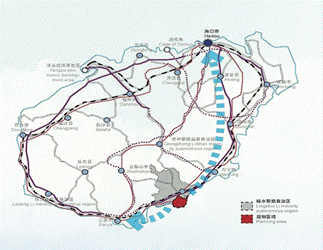 Location of MUC Hainan Campus in Hainan
Hainan Campus is located in Li'an International Education Innovation Pilot Zone, Lingshui Li Autonomous County (18°N, 110°E), which is located south of the Tropic of Cancer and close to the South China Sea. The pilot zone has a tropical insular monsoon climate and an annual average temperature of 25.2°C without frost. It has sufficient sunlight and beautiful scenery, and remains green through the year. The pilot zone boasts convenient transportation, which is accessible to highways and railways, and 70 kilometers away from the airport.

Seaside View of New MUC Hainan Campus
In October 2017, National Ethnic Affairs Commission of the People's Republic of China and the People's Government of Hainan Province signed a strategic cooperation agreement to jointly build Hainan Campus. In December 2019, the Ministry of Education and the People's Government of Hainan Province jointly held the opening ceremony of Li'an International Education Innovation Pilot Zone and the institution which is responsible for establishing Hainan Campus of MUC. The construction of Hainan Campus was launched in all aspects since then.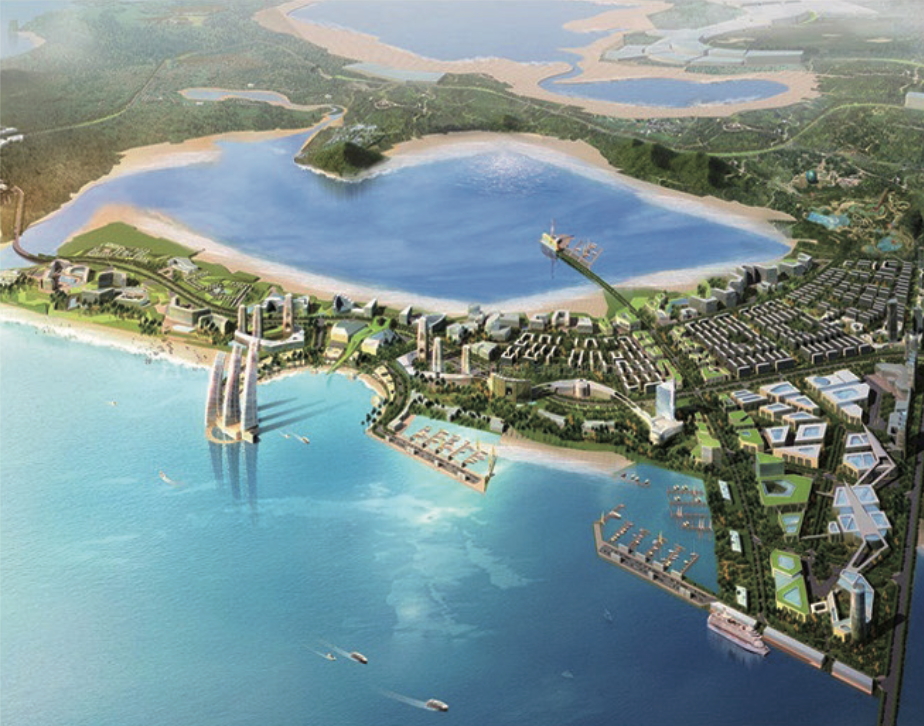 Bird's Eye View of New MUC Hainan Campus
Hainan Campus will focus on cooperative education with first-class colleges and universities or disciplines overseas, and establish China-foreign cooperative education institutions and projects. According to planning, Hainan Campus will cover an area of 53.3-66.7 hectares, and recruit and cultivate undergraduates, postgraduates and doctoral students around the world. It is estimated that a total of 10,000 students and 1,000 teachers, including 300 foreign teachers, will be recruited.
Building Top View
The People's Government of Hainan Province is responsible for the construction of Hainan Campus, which will include two phases. At present, the planning and design of Hainan Campus have been started, and the campus of Phase I Project is expected to be put into use in September 2021.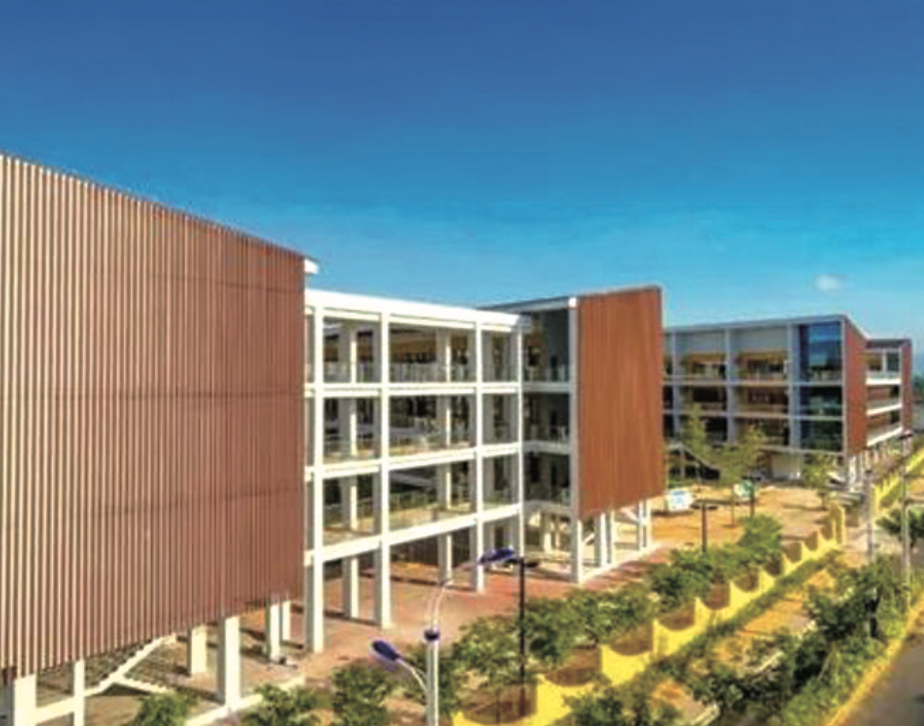 Up Close Shot of MUC Hainan Campus Facilities (Under Construction)
Related Link: View campus map (Coming Soon)