Location
The Minzu University Hospital is located in the northwest corner of the MUC campus: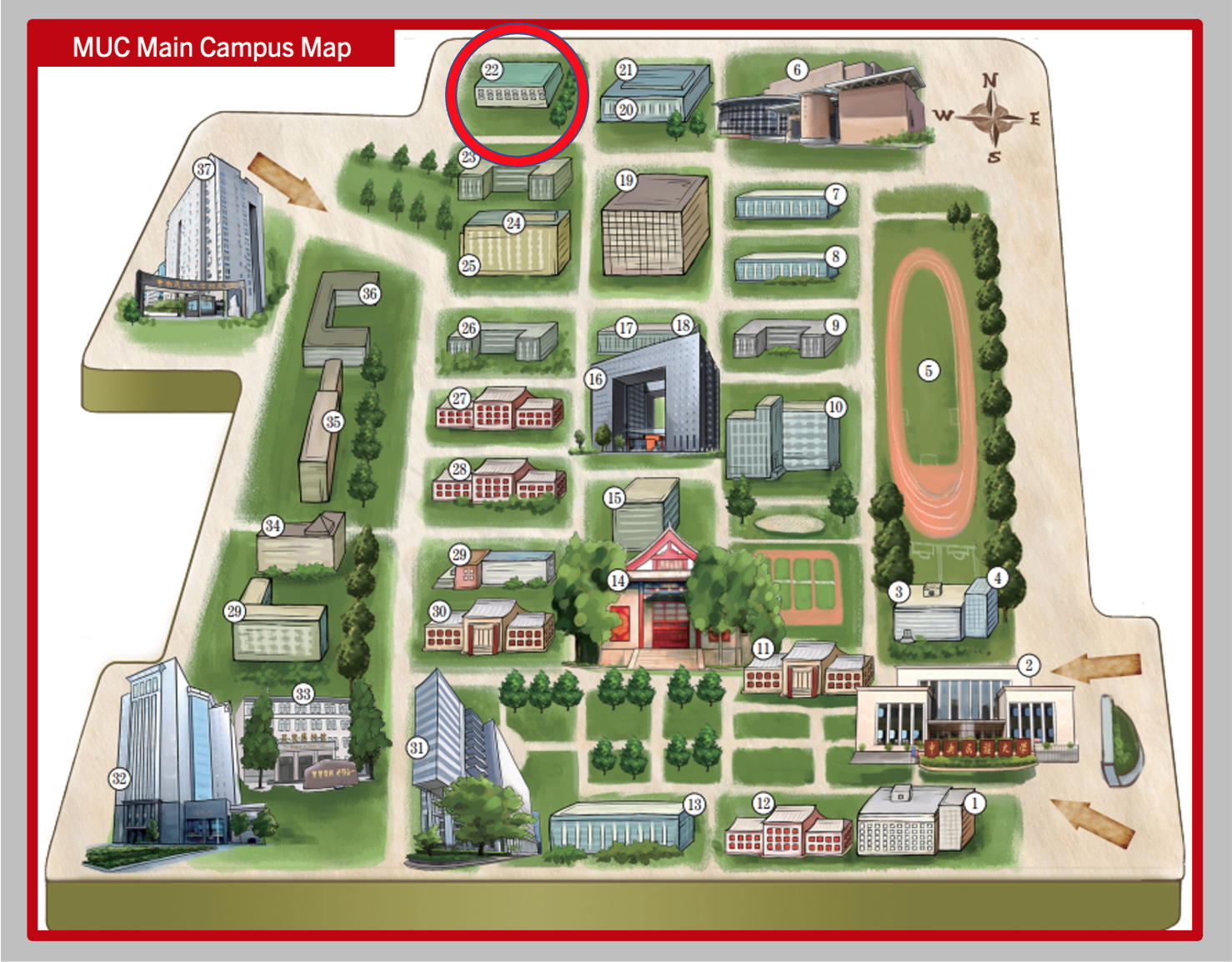 Overview & Development History
The MUC Hospital was rated as a "Class A Hospital" by the Beijing Municipal Health Bureau in 1996. It was approved as a "Community Health Service Center" by the Beijing Municipal Health Bureau in April 2002 and designated for municipal medical insurance use. With the care and support of previous MUC leaders, the MUC hospital has continued to expand its medical services. It is now a first-class comprehensive hospital integrating medical care, scientific research, preventive health care, and community health services.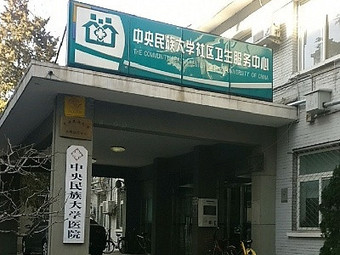 Facilities
The hospital has a floor area of more than 3,000 square meters and a business area of more than 2,000 square meters. The annual average number of outpatient visits numbers to more than 100,000. The number of physical examinations numbers to more than 20,000. To further improve the level of medical services, the hospital has actively introduced medical service personnel. Just since 2013 and at present, it has introduced more than ten new personnel. Currently, the hospital has 64 employees and 51 personnel with a bachelor's degree or above credentials, including ten masters, four doctors, and 18 senior titles. The hospital management intends to continue to promote the construction of the talent team vigorously. With the university's support, the hospital facilities already have installed color doppler ultrasound, X-ray machines, biochemical analyzers, DR, and other large instruments and equipment. The university will continue to increase investment in the hospital in the future to improve its hardware facilities. The hospital is committed to providing high-end and high-quality medical and health services for instructors, students, staff, and community residents with a team of high-quality talents and high-quality equipment.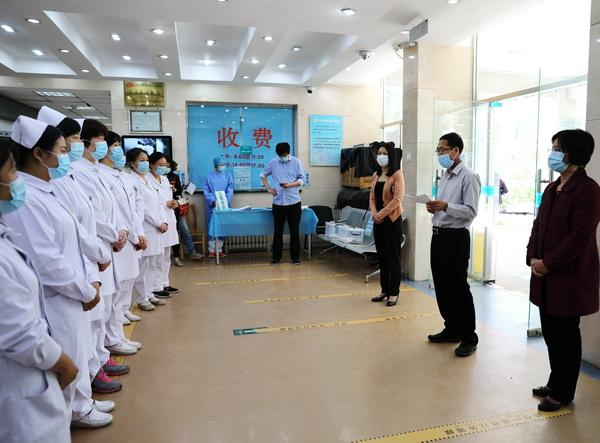 School Focus, Beliefs & Development Objectives
In recent years, to further meet the health needs of the entire university's instructors, students, staff, and community residents and to adapt to the new needs of the school's development, the hospital has adjusted its organizational structure and established a new health management team with the purpose of "providing health protection and promoting the health of teachers and students." MUC has actively introduced talents and expanded the hospital's business operations. Moreover, it has standardized the hospital's institutionalization, internally implemented the "Action Plan for Healthy People" and delivered medical and health services to instructors, students, other kinds of university employees, and community residents. With the hospital's continuous development, the MUC Hospital will seize development opportunities, improve its business, and strive to achieve a top-class ranking in the services it provides.
MUC Hospital Hotline: 010-6893-2386
Beijing Medical Emergency Hotline: 120
Ambulance Contact: 120
Notice: For complicated medical conditions and medical emergencies it is advised to go directly to Haidian Hospital about 3.5 kilometers north of the MUC campus. The Haidian Hospital has specialized 24-hour emergency service.
Haidian Hosptial Hotline: 010-8261-9999
Haidian Hospital Address (English):
#29 Zhongguancun Avenue, Haidian District, Beijing
Haidian Hospital Address (Chinese):
北京市海淀区中关村大街29号(海淀医院)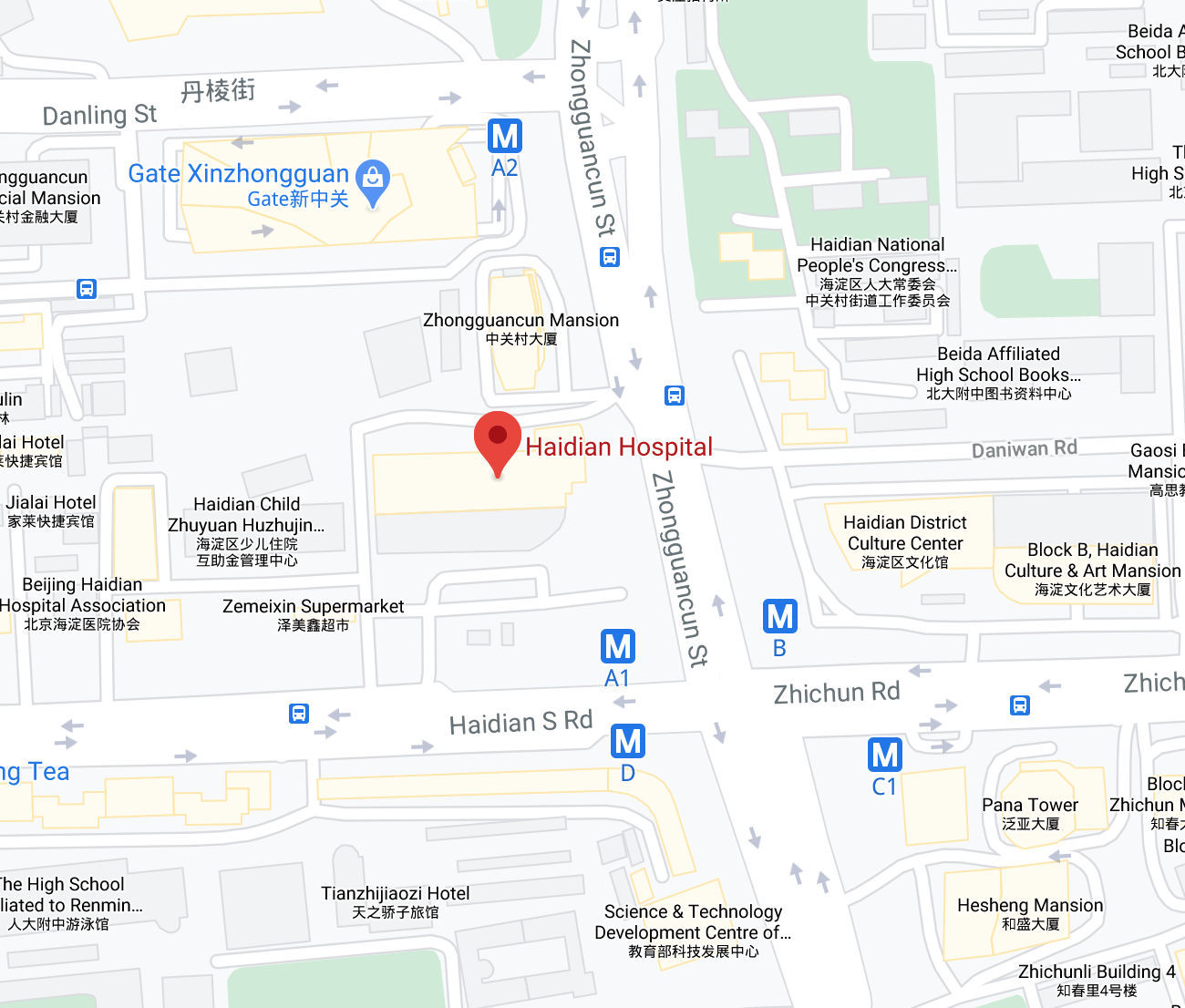 Haidian Hospital Location Map

Haidian Hospital Street View