Tourist Attractions
With many geographical advantages, the area surrounding MUC boasts some of the most famous tourist places in China including historic sites, natural scenery, renowned universities and Olympic venues. Here you will experience a harmonious blend of the human and the natural, and of ancient and modern.
Editor's picks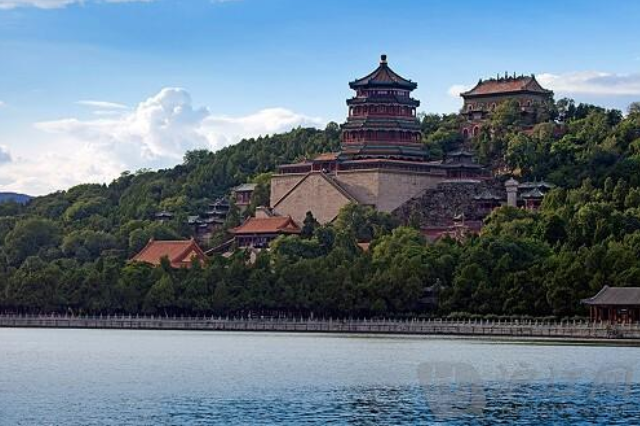 Timeout Beijing magazine says: It's not hard to understand why the Summer Palace is one of Beijing's most frequented and well-loved sights. It's not just its picturesque setting at the foot of the western hills, surrounded by the expansive Kunming Lake; it also offers beautiful architectural examples from the later Qing Dynasty all of which can be enjoyed from ground level or at a bird's-eye view by climbing up to one of the temples or pagodas dotted across Longevity Hill.
Area: The North-West
Public transport: Bus from MUC: 332,732,634; or underground: Line 4 to Bei Gongmen station, then walk for about ten minutes
Opening times: Peak season: 6:30am - 6:00pm daily (1st Apr. - 31st Oct.)
Off-peak season: 7:00am - 5:00pm daily (1st Nov. - 31st Mar.)
Visit website: http://www.summerpalace-china.com/
Admission: 30 Yuan (Peak Season) / 20 Yuan (Off-peak); All-inclusive: 60 Yuan (Peak Season) / 50 Yuan (Off-peak)
The Purple Bamboo Park is just like another world in the middle of bustling Beijing city - green, tranquil and relaxing. A stroll in the park along the lakes is not just pleasant, but also offers you an opportunity to glimpse the secret of how the local retired people maintain their healthy life-styles.
Address: 45 Baishiqiao Road, Haidian (just one bus stop away to the south of MUC)
Opening times: 6:00 – 22:00
Admission: free
Timeout Beijing says: Just 25km (15.5 miles) from Beijing's city centre, "Xiangshan" (Fragrant Hills) draws crowds of visitors every day, particularly in autumn, and for good reason. This is when all the leaves on the mountain's smoke trees turn a wonderful shade of red. Xiangshan is also a pleasant place to visit during the summer months since, thanks to its elevation and leaf coverage, which offers cooler temperatures and provides a refreshing reprieve from the sizzling heat of the city.

Address: Xiangshan Lu, Haidian

Opening times: Peak season: 6:00am - 6:30pm daily (1st Apr. - 15th Nov.)

Off-peak season: 6:00am - 6:00pm daily (16th Nov. - 31st Mar.)

Admission: entrance ticket: ¥5Yuan (off-peak season) or ¥10 Yuan (peak season)

?